Personal Finance and Other Family Resource Management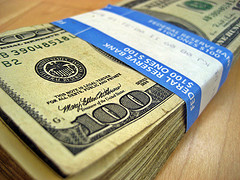 Efforts in this area provide an understanding of how individuals and families obtain and utilize resources of time, money, and human capital to achieve higher standard of living and overall quality of life. This area is also concerned with factors affecting the decision-making process, such as availability of resources, life events, living patterns, values, goals, interests, and attitudes of families, and external forces such as public issues, policies, and programs.
Traditionally referred to as personal finance, family resource management (FRM) covers not only personal finance, but also other household resources such as skills, education, time, household members, and household appliances. FRM may be seen as a combined fields of finance and management applied to the household or family organization, instead of a business setting.
When people ask me what do I do in the university, I'd say that I teach but not to the typical students. The extension (vs. teaching vs. research) effort focuses on applying knowledge and research into practical use among the public, including those who are not university students.
Join this special Cooperative Extension Twitter chat / Google Hangout to learn end-of-year financial planning strategies and suggestions for financial New Year's resolutions.
Guests include Dr. Barbara O'Neill, CFP®, Rutgers University, Dr. Erik Anderson, University of Idaho, Dr. Elizabeth Kiss, Kansas State University, Dr. Bryce Jorgensen, New Mexico State University, Dr. Laura Hendrix, University of Arkansas, Dr. Lauren Jones, Ohio State University, and Dr. Lorna Saboe-Wounded Head, South Dakota State University. Bob Bertsch, North Dakota State University, will serve as moderator.
Why Do We Need FRM?
Improve quality of life.
Be prepared and empowered to navigate the complex nature of personal finance that encompasses savings, spending, investment, retirement planning, credit cards, insurance, and estate planning.
High potentials to convert household resources into cost savings, cost efficient, or even profit measures, especially with available programs (e.g. trainings, tax credit, subsidy, scholarship, rebate).
Increasing number of resources that may be underutilized such as the internet, e-banking, free, cellphones, and governmental services.
Rise in the number of scams and frauds.
Make decisions according to values in order to reach life goals.
Improve family relationships.
Empowered to be debt free, have sufficient savings and investments and leave a legacy.
NMSU's Quick Links
Family Resource Center

A family-centered facility for NMSU and DACC families. Services provided include Reading and Literacy Program, Afterschool Program, and marriage & family therapy.
Contact FRM Extension Specialist for inquiries or to set up FRM-related program. We provide trainings, clinics, and talks usually at no cost, share expertise, write grants, and connect you to an expert.
Bryce Jorgensen
Department of Extension Family and Consumer Sciences
New Mexico State University
940 College Drive,
311F Gerald Thomas Hall
MSC 3AE, P.O. Box 30003, Las Cruces, NM 88003-8003
Phone: 575-646-4943
Fax: 575-646-1889
Email: brycej@nmsu.edu