Programs
eXtension Progams
"eXtension is ... a space where university content providers can gather and produce new educational and information resources on wide-ranging topics." Click here for more information on eXtension.
---
Small Steps to Health and Wealth
Rutgers New Jersey Agricultural Experiment Station (NJAES) Cooperative Extension's major health finance initiative is Small Steps to Health and Wealth (TM). This program is designed to motivate consumers to implement behavior change strategies that simultaneously improve their health and personal finances.
---
Investing for Your Future
Investing for Your Future is an 11 unit web-based home study or Six-unit curriculum for workshops for beginning investors. Basic topics such as setting goals, investment terms and finding money to invest lay a foundation for understanding how and why individuals invest. After exploring basics the course describes specific kinds of investments and how they are purchased. Tax deferred investing, investor fraud and selecting a financial advisor also are covered.
---
Financial Security in Later Life
Legally Secure Your Financial Future: Organize, Communicate, Prepare is a three-seminar program designed to educate participants to evaluate their legal status related to later life issues, develop a personal action plan, and take important steps to safeguard their familieis(TM) financial future. This web site contains all the tools an educator needs to plan, market, implement and evaluate this program..
---
High School Financial Planning Program
Financial education geared for high school students by National Endowment for Financial Education. Designed for a total course package with teacher's manual, student workbook, interactive website game available. All materials are free.
---
Jump$tart
Financial boost at Jump$tart to nurture healthy financial habits among students and young adults.
---
America Saves
One focus: America Saves - start, increase, maintain.
Agent-Led Programs
How to Get Your Foot in the Door - A Job Preparation Guide (Laura Bittner, Valencia County)
Whether you are looking for your first job, switching jobs or re-entering the workplace, one thing is certain: To get what you want, you've got to work your way through a process. The Foot in the Door Guide is designed to provide a basic understanding of the steps involved in finding and acquiring a job.
Contact info: lbittner@nmsu.edu, 505-565-3002
---
Financial Budgeting for Hobbies (Robin Baker, Lea County)
This is a craft, sewing, and quilting programs course, Financial Budgeting for Hobbies of various skill levels. Participants are taught the techniques to complete the project as well as budgeting, consumerism, and quality vs. quantity. Class topics throughout the year are based on suggestions from the general public, the store managers, and Lea County Extension Home Economist.
Contact info: rmack@nmsu.edu, 575-396-2819
Financial Wellness Pamphlet
Financial Wellness Pamphlet (downloadable .pdf)
Both the business and academic communities agree, Financial Wellness Programs are beneficial to both employer's and employee's bottom line. The power of Financial Wellness Programs can be demonstrated in their explosive growth.
---
National eXtension - Personal Finance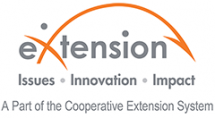 eXtension is a national collaboration effort where professors and educators produce research-based, unbiased, latest resources to the public. Resource Areas of expertise include personal finance, horses, Organic Agriculture, child care, home energy, and geospatial technology.
Besides wonderful resources, the personal finance eXtension group (known as Financial Security for All Community of Practice) provide online courses and a platform for the public to ask questions. These eXtension Online Courses are:
Financial Success: Recovery after Bankruptcy
Investing for Farm Families
Love Your Money
Planeando un retiro seguro
Take the Road to Financial Security in Later Life
Banking in Today's World